Oil cooled distribution transformer up to 33KV, 2000KVA
Pentrans
Pentagon Switchgear private Limited is the one of the leading switchgear manufacturer in India for the past ten years. We have equipped with highly professional engineering crew having experience of 20 to 25 years in switchgears. We offer quality and reliable products to the utilities and various industries. We manufacture's of Load Break Switches, Off Load Isolators, Vacuum Circuit Breakers, Vacuum Contactors, 33kV PCVCB, Instrument Transformers and control panels up to 33kV. All our products were type tested at CPRI. We have our own in house facility for manufacturing all the above products. As a vision of growth we added one more feather in our crown. Now we are manufacturing oil cooled distribution transformer up to 33kV Voltage class and rating up to 2000kVA as per IS 1180-2014, IS 2026 and Star rated / Energy efficient transformer in the brand name of "PENTRANS".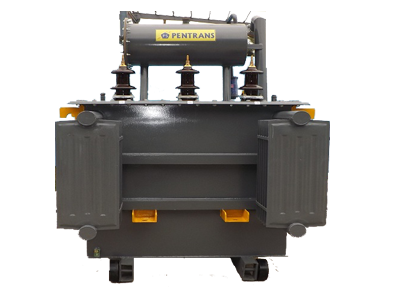 Facilities
We have 40000 sq ft building for switchgear manufacturing and 13000 sq ft exclusively for transformer manufacturing with EOT crane and latest sophisticated testing facilities to ensure trouble free transformers.
Testing
We have power analyzer of YOKOGAWA make WT-500 with harmonic analyzer, and high voltage testing kit up to 100kV of AE make and other relevant testing equipments as per standard.
HV and LV Coils
We use good quality of paper covered copper conductors of electrolytic grades for our coils, the insulation material is made up of highest quality paper and pressboard material.
Windings
We have rugged machines for coil winding with tensioner this ensure high short circuit withstanding strength.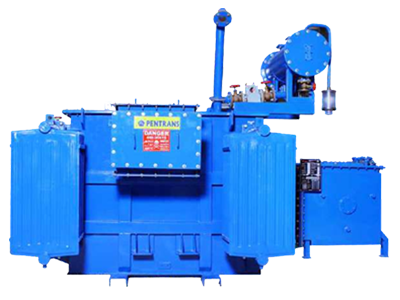 Core Clampings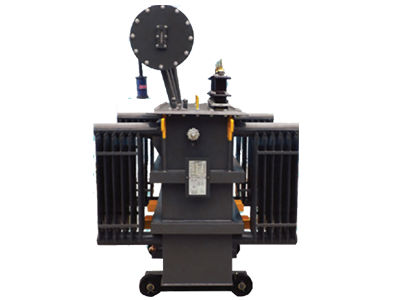 We are using high quality of thin magnetic sheet of cold rolled grain oriented silicon steel with low losses, low excitation and low noise level and we clamping the core with good support to avoid damage during transportation.
Assembly
Core and coil assembly is done to meet the design with special care, our production team maintaining the quality of assembly to avoid failure during short circuit fault with transits damage.
| | |
| --- | --- |
| Ratings | 3 phase up to 33KV, 2000KVA |
| Frequency | 50/60HZ |
| Applicable Standards | IS 2026, IS 1180,IEC 76 |
| Winding | Aluminium/Copper |
| Core | Stack type, CRGO steel or Amorphous metal |
| Insulating Oil | Mineral Oil as per IS/IEC |
| Class of Insulation | Class A |
| Tap Changer | OCTC/OLTC as per customer requirement |
Standard Accessories
Rating and Diagram Plate, HT and LV bushings with fittings, lifting hook, silica gel breather, filter valve, Off circuit tap changer, Earthing terminals and thermometer pockets.
Optional Accessories
HT/LV cable boxes, On Load Tap Changer (OLTC) with RTCC, winding temperature indicator, Conservator.
We can Manufacture Special type Of Transformers as per Customer Requirement