Instrument Transformers (CT & PT)
Current Transformers
Range
All types up to 33KV in three main types such as wound primary, Bar primary and Ring type.
Voltage Class: 3.3KV to 33KV.
Primary Current rating: 5A to 2500A.
Secondary Current Rating: 5A or 1A.
Class of Accuracy: 0.2, 0.5, 0.5s, 1.0.
Standards: IS, IEC, ANSI.
Features
Non Hygroscopic.
Suitable for Tropics.
Maintenance Free.
Can be installed in any position.
Less space accommodation.
Constructional details
Core is of high permeability CRGO Silicon Steel material. Toroidal cores from continuous strips and are annealed in controlled atmosphere to achieve best quality secondary cores.
Secondary winding is distributed equally on the periphery of the core to minimize leakage reactance. Good quality enameled Copper wire with adequate inter layer insulation is provided to avoid short circuit of secondary winding in most adverse condition.
Primary winding is of electrolytic grade copper strips with suitable insulation covering. The Primary is positioned properly to sustain dynamic.
Forces developed during short circuit condition.
Insulation: High quality fiber glass tape is used to built up The insulation of the CT.
Casting is done by Vacuum resin mixing cum Molding chamber, which gives superior quality Transformers.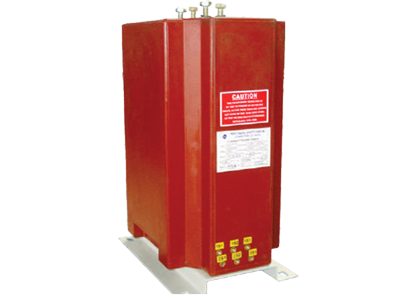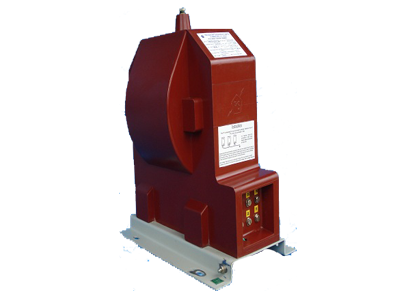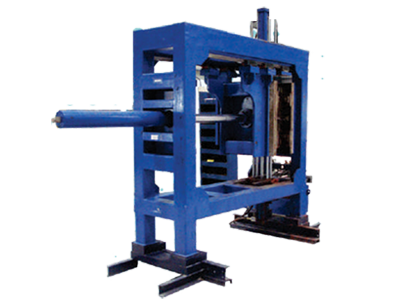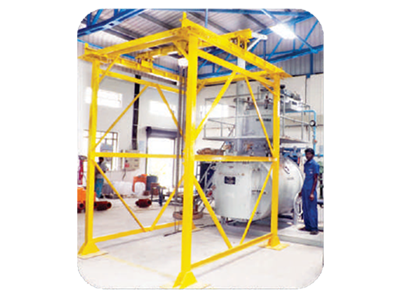 Voltage transformers
Range
Primary Voltage rating : 3.3kV to 33kV
Secondary Voltage Rating : 110v, 110v/Root 3, 230v
Burden : 50VA,100VA
Class of accuracy : 0.5,1.0
Number of Phases : Single/Three
Features
Primary windings is resin impregnated prior to resin casting
Dry type
Non Hygroscopic
Suitable for Tropics
Maintenance free
Can be installed at any position
HV/LV windings are completely encapsulated in epoxy resin
Constructional details
CRGO Silicon steel is used for building up electromagnetic core. Shell type construction is used to minimize leakage reactance.
For primary and secondary windingS, enameled copper wire is used. Primary is wound with multi layer and graded insulation. The diameter and length of each layer is selected such that surge voltage is distributed equally in all layers of the windings. Windings is done in dust free atmosphere.
Testing
Each current transformer is subjected to all routine tests as per applicable standards and customer specifications.
The designed CT's are type tested at approved laboratories for design validation and fault with standing capabilities.
Our testing LAB is having most advanced automatic instrument transformer testing Kit (AITTS-98) with rated burdens.
All the CT's pass through the standardized quality assurance plan to ensure top quality at every stage and in the final product.