Unitised Substation(USS)
Upto 36 KV and 2500 KVA
Pentagon Switchgear Private Limited manufactures various modules of Indoor / Outdoor type Compact package sub-Stations from 6.6KV to 33KV and up to 2500kVA transformer capacity with HT/LT Switchgear.
Our USS panels are manufactured as superior quality and user friendly products through Innovative design and technological up gradation.
The Unitized sub-station is a Compact arrangement, which simplifies conventional Sub-station arrangement consists of AB switch, Transformer, Lightning arresters are mounted on a pole structure.
Our compact sub-station panel is divided in to three compartments (i.e) H.V Compartment which houses VCB or LBS. The Transformer Compartment which houses Resin cast / Resin impregnated/Oil cooled transformers , LV Compartment which houses ACB, MCCB. SFU.etc...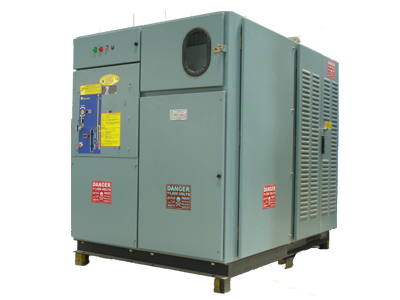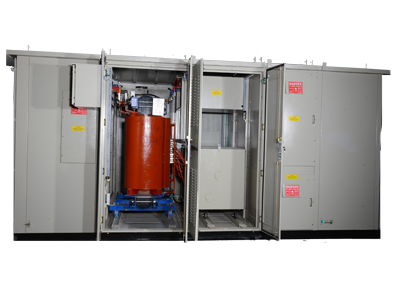 Features
Fully Compartmentalized Design
Indoor/Outdoor Installations are available
Compact and occupies less space
Easy to Install
Easy to operate and Less Maintenance
Tailored Configuration to meet CUSTOMER requirement
Aesthetically enhanced look and designed to suit the site topography, which gives pleasing appearance.
Application
They are ideally suited for new residential and commercial complexes as it can be placed on ground floor or basement or rooftop of the High raises buildings.
Mainly used by power utilities, Multiplexes, Hotels, Hospitals, Shopping malls, Software parks, Airports, and residential complexes etc...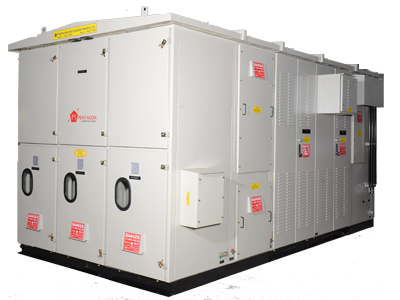 Main Advantages
Reduced Electrical Losses as USS can be provided near the load centre.
Cost effective and space saving
A High degree of safety and operational reliability is achieved by HT and LT Switchgear with protective relays.
Reduction in logistics costs as the USS is delivered as a single unit
Due to the enclosed Construction, it avoids bird hit, Human / Animal contacts which may lead to fatal accidents, disruption of power supply and power losses in the case of Open execution
Electrical Interlock
Our USS panel consists of in-built safety interlocks such as door limit switches for Transformer doors/ LT panel doors. If anybody try to open the Transformer / LT panel doors accidentally when the sub-station is in energized condition, then the HV Switchgear automatically trips and power supply will be cut-off.
Mechanical Interlock
Mechanical Interlocks will be provided between the HV switchgear and transformer door by means of castle-key arrangement, in such a way that the transformer doors can be opened only when the HV switchgear is switched off and vice-versa.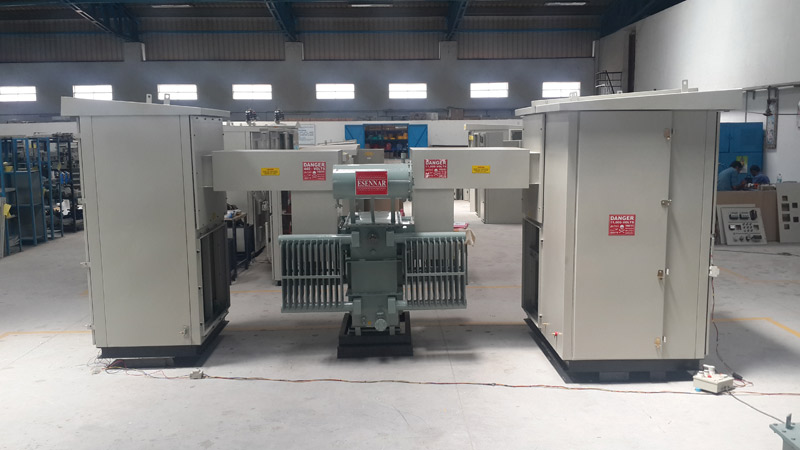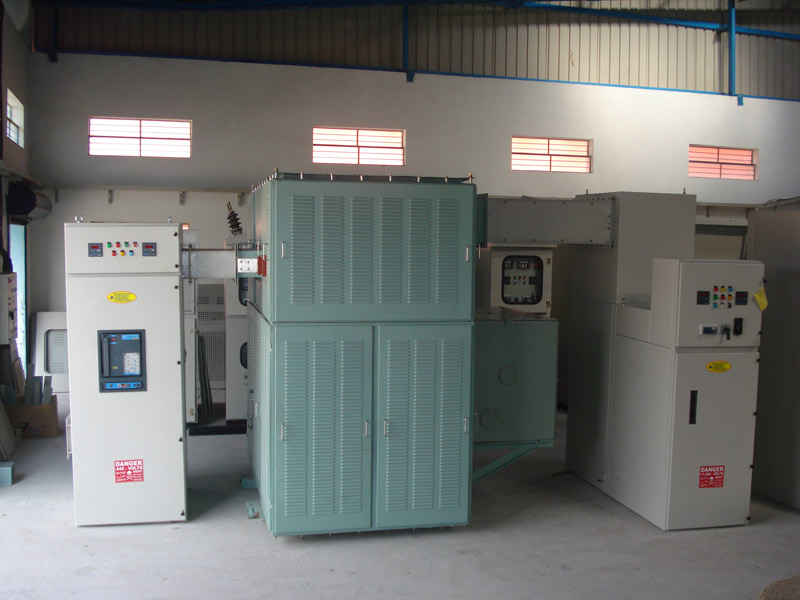 Ordering Information
While placing the purchase order for a Unitized Sub-Station, the following details are to be furnished.
Whether the panel is in Indoor or Outdoor Installation
Transformer rating in KV / KVA
Requirement of HT/LT switchgear
HV compartment
Load Break Switch with Fuse trip and Earth Switch Mechanism, Shunt trip coil, HTHRC Fuses and with dynamic mimic arrangements.
Vacuum Circuit Breaker with Metering & Protection using Current/Potential Transformers and Relays.
Ring main Units Consists of Load Break Switches/VCB Combination.
Transformer compartment
Oil Immersed Transformer or Dry type Resin Cast Transformer.
LV compartment
LT Control Panel with ACB and MCCB's or SFU's with Metering.